13 super inspiring Nelson Mandela quotes
Nelson Rolihlahla Mandela, one of the greatest men ever lived in this world, fondly referred "Madiba" by those who loved him, history will remember Nelson Mandela as a greatest, selfless person who transformed and changed the nation (South Africa) and the world by his incredible impactful life, Nelson Mandela quotes never gets old, never gets boring.
I have walked that long road to freedom. I have tried not to falter; I have made missteps along the way. But I have discovered the secret that after climbing a great hill, one only finds that there are many more hills to climb. I have taken a moment here to rest, to steal a view of the glorious vista that surrounds me, to look back on the distance I have come. But I can only rest for a moment, for with freedom come responsibilities, and I dare not linger, for my long walk is not ended. – Nelson Mandela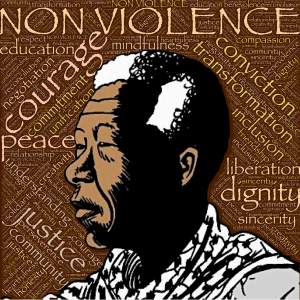 during his life, Nelson Mandela inspired the world with his words of wisdom, he left the world in 2013, but his impactful life and words of wisdom will never leave this world, we at advisor.lk compiled 13 words of wisdom of Nelson Mandela to motivate and inspire you this day.
I learned that courage was not the absence of fear, but the triumph over it. The brave man is not he who does not feel afraid, but he who conquers that fear.

A good head and good heart are always a formidable combination. But when you add to that a literate tongue or pen, then you have something very special.

Education is the most powerful weapon which you can use to change the world.

I am fundamentally an optimist. Whether that comes from nature or nurture, I cannot say. Part of being optimistic is keeping one's head pointed toward the sun, one's feet moving forward. There were many dark moments when my faith in humanity was sorely tested, but I would not and could not give myself up to despair. That way lays defeat and death.

Difficulties break some men but make others. No axe is sharp enough to cut the soul of a sinner who keeps on trying, one armed with the hope that he will rise even in the end.

No one is born hating another person because of the colour of his skin, or his background, or his religion. People must learn to hate, and if they can learn to hate, they can be taught to love, for love comes more naturally to the human heart than its opposite.

For to be free is not merely to cast off one's chains, but to live in a way that respects and enhances the freedom of others.

Do not judge me by my successes, judge me by how many times I fell down and got back up again.

If you talk to a man in a language he understands, that goes to his head. If you talk to him in his language, that goes to his heart.

As I have said, the first thing is, to be honest with yourself. You can never have an impact on society if you have not changed yourself… Great peacemakers are all people of integrity, of honesty, but humility.

As we let our own light shine, we unconsciously give other people permission to do the same.

A leader is like a shepherd. He stays behind the flock, letting the most nimble go out ahead, whereupon the others follow, not realizing that all along they are being directed from behind.

It is said that no one truly knows a nation until one has been inside its jails. A nation should not be judged by how it treats its highest citizens, but its lowest ones.
Are you feeling motivated & inspired by the life and quotes of Nelson Mandela? Let's put all your ideas into action, go for your dreams, take the steps to make the change, the world will change with you.
---
At advisor.lk, we committed to support each and every Sri Lankan entrepreneur to reach success. Talk to us, keep in touch. Got any questions? Send us an email to ask@advisor.lk