Key Things to consider before opening a Savings account
Savings account is a must-have financial product for all individuals. Savings account is one of the oldest and most-used financial product anywhere in the world. For many people, the savings account is the very first personal finance and money management tool as most of us do all our financial transactions through a savings account. Let's look at some key things to consider before opening a savings account
On the other hand, most of the banks and financial institutions are relying on the savings account customer base to manage their cost of funds as savings account costs are very low compared to a fixed deposit account.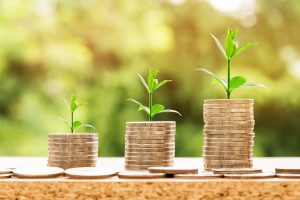 You can find various types of savings accounts in the market with lots of advertisements to promote the habit of saving. Most of us never gave prominence to savings accounts over other financial products such as fixed deposit, life insurance & stock broker account; however, you should give equal importance to savings accounts and following are the key things to consider before opening a savings account.
Be aware of the charges
A good savings account should have no charges or  very few charges associated with it, most of the banks charge a service fee when you do a withdrawal, when you access the ATM, when you request for an ATM card &/or when you do a fund transfer. You should be aware of the charges; there are savings account options available without any of those charges or with very less competitive charges.
Withdrawal Limitation
You opened a savings account because you want to deposit and withdraw money whenever you want. The trap is waiting there, most of the savings account gives you interest income with a condition, and you will not receive the interest income if you exceed the number of withdrawal permitted. Find an alternative account If your savings account restrict the number of withdrawals you can make.
Flexibility and Liquidity
Check the number of ATM centres available to you in your vicinity and islandwide, non-availability of your bank ATMs can increase your cash transaction costs as using other banks ATMs will charge you a service charge, which is unfair at times.
Also, make sure to sign up for the internet and mobile banking. We are living in the technologically advanced era and applications and the internet will save your time, money and energy. Again, be mindful of the charges and limitations. You should look for the latest technology inclusions such as CEFT, JUST PAY, QR pay etc.
Offers and benefits
Most of the banks come up with attractive promotions and offers, some debit cards provide discounts, zero surcharges at petrol pumps, reward points and cash back offers. If used wisely, debit cards can bring down your transaction cost. Therefore, when choosing a savings account, compare the deals available with the debit card offered.
Opening a savings account is not a big deal, we have a lot more measures and means to compare and select a perfect savings account for you, we really did not want to consider interest rate as a factor  since it's not a key factor comparing to the other benefits, however interest rate also important when your savings grow big. 
While considering all the points, do not postpone the habit of savings, start saving. Even if you only have a small amount to contribute each month, even a little money is a great start.
---
Want more advice on opening a savings account? Talk to us and we can help you to find the suitable account, we assure you best and confidential service. The expert advice you can trust and rely on. Write to us on ask@advisor.lk